Vale Brian Irving - 'a true gentleman'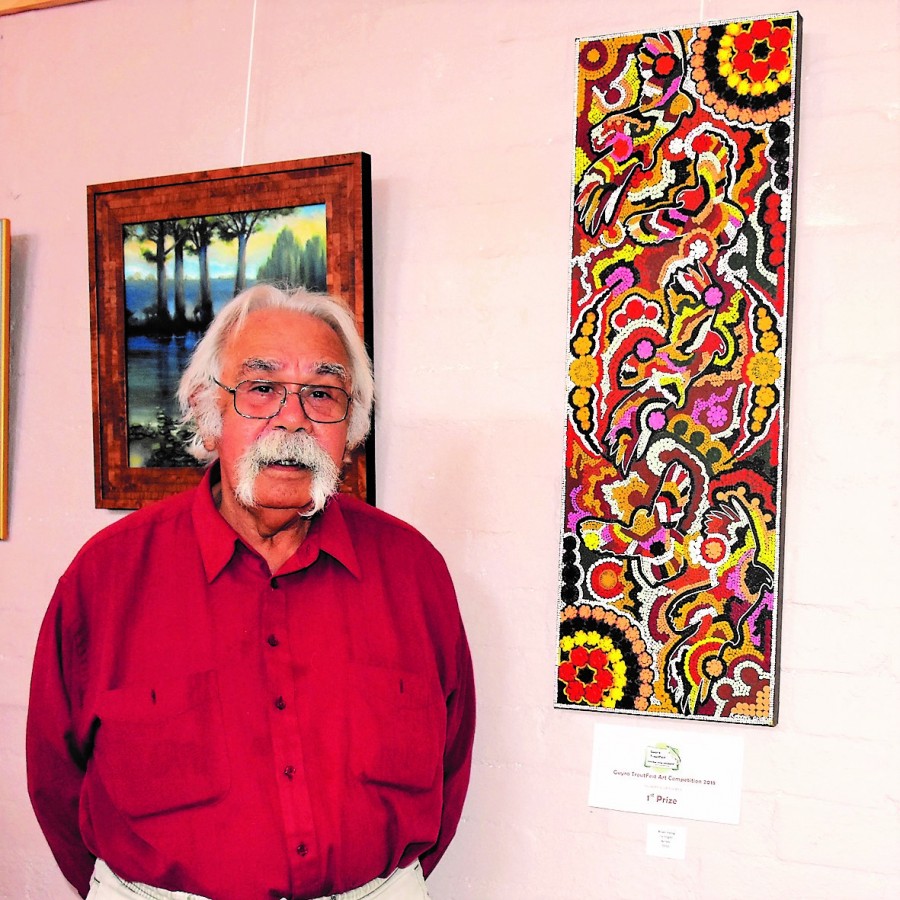 18th Jan 2023
The Guyra community lost a local legend last month with the passing of Brian Irving at the age of 78. Brian is being remembered as a 'true gentleman' whose quiet nature and passion for art endeared him to all in the community.
Brian passed away on December 16th from a heart condition and was farewelled by a large cross section of the community along with his family and friends last week. His legacy will live on through his artworks, which adorn homes and businesses across the region and further afield.
Brian was born in Grafton and moved to Guyra at a young age. He attended school in Guyra where his love of painting began. In his younger years he played football for Guyra and worked at the Guyra sawmill, Hillgrove mines and at the Guyra Abattoir.
It was not until 1995 that he got serious about his art and had his first major success in 2001 winning the Inverell Art Prize. This success fuelled the flame and desire to compete and he became a regular exhibitor in art competitions.
Brian held his first exhibition at New England Regional Art Museum in 2004. He continued going to art shows and won many accolades for his work including being a four time finalist in the Country Energy Art Prize, the Nambucca Valley Art & Craft Show, the 'Brush with Verse' prize at Tenterfield, the Stanthorpe Art Prize and was accepted into the Eutick Memorial Still Life Award in Coffs Harbour.
Perhaps his biggest honour was winning the Parliament of NSW Indigenous Art Prize in 2005.
Brian also gave back to the community in many ways and was awarded the Guyra Citizen of the Year award in 2002 and regularly worked with local schoolchildren to introduce art into their lives.
Over a thirty-year period, Jan Day travelled with Brian extensively as his 'second driver', attending exhibitions.
Jan described Brian as a 'warm caring family man who loved to paint and loved his family and friends.' She also said he was 'generous to a fault', donating his time and artworks as gifts to friends, businesses and charities, and 'never said no to any request'.
Brian worked closely over recent years with fellow artist Kay Smith, including on the Volunteer Park murals, which were among some of Brian's last works.
Kay said that above all Brian had a great love for the town and the people in it.
"Brian painted from the heart and there will never be anyone like him again," Kay said. "He has left such a legacy for this town and I am proud to have shared some of his journey."
Above all Brian was very proud of all his nieces and nephews and loved to tell you of their achievements. His funeral was attended by a wide cross section of the community including every member of a family who were childhood neighbours of the Irving family – a true acknowledgement of the respect in which he was held.