Year 12 told to 'follow your dreams'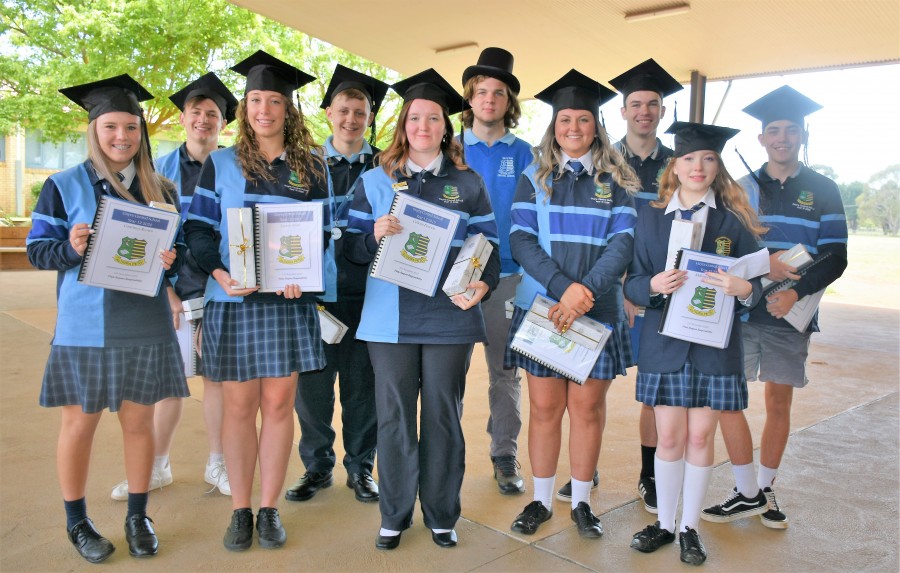 17th Nov 2020
Guyra Central School farewelled the Class of 2020 last week bringing to a close 13 years of schooling for the students who began their
education in 2008.
This year's cohort has faced more challenges than most and were joined by a small gathering of family, staff and students for their final COVID safe valedictory assembly on Thursday morning. They followed with their formal on Friday to cap off a big week of celebrations.
Principal Michelle Nicholson said that the graduating class of 2020 have made history as the class who survived firstly the drought, then the bushfires and now COVID-19.
"In their final year of secondary education our graduates have lived through and overcome endless challenges," Ms Nicholson said.
"Each of our graduates have accepted what life has thrown at them and found ways to adapt with passion and spark."
"Our 2020 graduates are a talented, inspiring and resilient group of young adults and now is the beginning of their next journey.
"Nonetheless this experience (2020) and what each of our graduates have lived through and overcome has set each of them up for their futures."
"Thank you teachers, support staff and most importantly our graduate's families for the commitment and support in preparing our graduates in the most harrowing year."
"Congratulations and farewell to our class of 2020, follow your dreams," Ms Nicholson said.
In lieu of a parting gift to the school the Year 12 students chose to make a donation to the Headspace charity, recognising the challenges they have faced during the year.